Our Practice
Serving San Antonio for over 10 years, the physicians of Rheumatology of South Texas provide the comprehensive care you need with the compassion you deserve. – The Physicians of RAST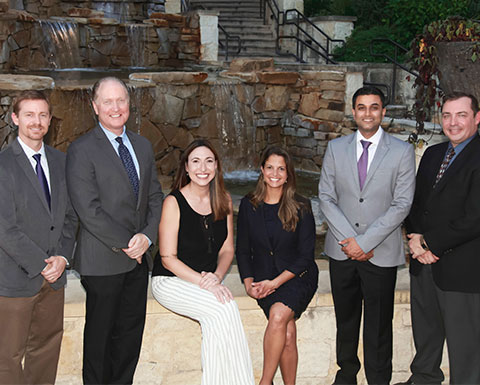 Welcome!
Our group is comprised of five Board-Certified Rheumatologists who are dedicated to the diagnosis and treatment of rheumatic diseases including rheumatoid arthritis, osteoarthritis, lupus, gout, ankylosing spondylitis, osteoporosis, vasculitis, inflammatory muscle disease, scleroderma, and many others.
Our primary office is in the Stone Oak area of San Antonio. For the convenience of our patients, we also have a satellite office in Westover Hills.
We are providers for most major health plans including Medicare. We are also now accepting Humana.
For further information, please call us or visit the rest of our website to learn how Rheumatology Associates can assist you.
Testimonials
"Dr. Moorjani is always willing to answer questions and takes his time addressing my concerns. He met with me, and worked with my changing insurance in order to get tests run that I needed in a specific timeframe. He listens to my concerns and his staff is kind and answers phone calls and questions quickly. I recommend Dr. Moorjani as he seems up-to-date in his knowledge of his specialty, and his compassionate manner is comforting when facing a scary diagnosis!"

- Jeremy

"I cannot say enough great things about Dr. Marx & her asst Crystal . She's amazing, caring and actually LISTENS. You dont feel like your being "timed". I refer everyone and anyone to her. If there's a will, she will find a way!"

- Adriana

"I was diagnosed with Lupus about 3 years ago. I bounced from doctor to doctor until I finally landed here at RAST. I absolutely love and have full confidence in Dr. Moorjani. He is not afraid to try new treatments, really spends time listening to me, and just doesn't offer me the company line. It was he who actually figured out I'm one of the lucky patients who has both Lupus and RA. Every other doctor I went to just put me on the standard protocol for Lupus. I have given Dr. Moorjani's name and number to many of my friends who are looking for a Rheumatologist."

- Ann

"I see Dr. Allen 2-3 times a year. He continues to be a fantastic doctor and providing great care. I have been a patient of his since 2002. Even while his practice has grown tremendously he continues to provide a very personal experience on each visit."

- John

"The staff is very friendly and out going. The nursers in the infusion room are super nice and caring. Dr. Allen and Jennifer are super nice and make sure you are getting the treatment you need."

- Gabrielle

"Dr Kevin Kempf is the most caring, compassionate and knowledgable rheumatologist I've ever met!! I've been blessed to call him my dr for over 10yrs!!! He takes the time to listen to me, answer my questions and even give me things to read on my own because he knows I'm always looking to better my health. I couldn't ask for a better rheumatologist, office staff, infusion nurses, etc. They're ALL wonderful!!!"

- Kim

"Very pleased. I would definitely recommend Dr. Kempf and his staff to anyone suffering from arthritis. They are very professional, efficient and have a great talent for communicating with you in a caring manner."

- Art

"Dr. Rennie is knowledgeable, through and very easy to talk to. He also sees patients at their appointment time, not hours late like my previous Rheumatologist. I was referred to Dr. Rennie by another doctor when I wasn't happy with the previous Rheumatologist I was seeing. He is a 100% improvement."

- Lynne