Laboratory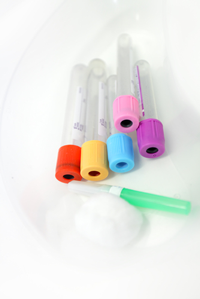 The Rheumatology Associates' Clinical Laboratory is open Monday through Friday. All laboratory tests must be ordered by your physician. If the orders for your lab tests have been placed in advance, then no appointment is necessary. If the lab tests require you to be fasting (most lipid, cholesterol, or diabetic testing), then you should not have anything to eat or drink, except your medicine and water, for at least eight (8) hours prior to the testing.
Most laboratory testing is done on site, however sometimes samples need to be sent to a reference lab, for clinical reasons as well as issues of insurance coverage. Even though your specimen is collected here, we will make sure that the correct reference lab receives the specimen, and that your physician receives the results.
As always, band-aids and lolli-pops available on request.