The Early Arthritis Clinic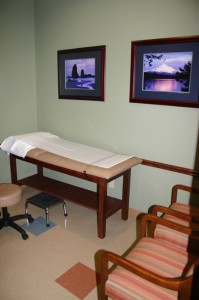 We recognize the importance of the prompt diagnosis and treatment of inflammatory arthritis such as Rheumatoid Arthritis. There is evidence that intervention early in the course of inflammatory arthritis leads to earlier and better disease control and less joint damage. With that in mind, Rheumatology Associates' Early Arthritis Clinic (EAC) provides a fast-track assessment of patients with possible inflammatory arthritis.
The objective of the EAC is to see patients who have at least 4 weeks of pain, swelling, and stiffness in their joints within 1 week of their referral. The EAC utilizes a unique model of scheduling that allows the physicians at Rheumatology Associates to arrange such a consultation in a timely manner. Your primary care provider can make a specific request to have you evaluated in this special clinic. If you have been told you may have Rheumatoid Arthritis, time is of the essence.
Call (210) 265-8851 to schedule an appointment in the EAC.