Need to Make an Appointment?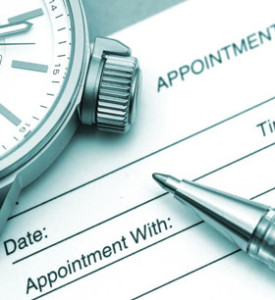 We welcome you as a new patient to Rheumatology Associates of South Texas. To help ensure your first visit is smooth and worry-free, we have provided some useful information and recommendations below.
To find our office, please check out our locations page for address, contact numbers and office hours. Here you will also find driving directions to both of our offices just by clicking on the address or the picture of the office.
Tips for your physician visit:
Bring a photo ID
Please print and complete the new patient packet
Bring your valid insurance card
Please arrive 30 minutes prior to your scheduled appointment time in order to complete any necessary paperwork.
If you are unable to make your new patient appointment please call our office to reschedule well in advance. If you call on the same day or if you do not show for your new patient appointment, you will be billed $100..
Insurance and Fees
RA-STX physicians accept most insurance plans and Medicare. Participation varies as changes occur within the insurance industry. We DO NOT accept Medicaid Only patients. Please call our office before your scheduled appointment if you have any questions.
For your convenience, we will file your primary and secondary insurance claims if you provide us with the correct billing information. We ask that you pay the deductible, co-insurance, or co-payment at the time of service. We do accept Visa and MasterCard as forms of payment. Please note we are not accepting any new patients on Health Care Exchange policies, Cigna, Medicaid, and TriCare.
Refund Policy
When purchasing goods from Rheumatology Associates of South Texas, such as Ideal Protein products or any types of ortho braces, please understand that all sales are final. In the event of an over-payment, we will refund you and/or the party of whom has made the over-payment. Please allow a minimum of 30 days from the date of discovery of an over-payment for a refund to be processed.
Se habla español
Tenemos empleados bilingues para ayudarle si es necesario.